Latest News
Mini Red team competition
(December 11, 2012)
---
Storrington Tennis Club was represented at the weekend by some of our youngest members in a Mini Red U8 Team Competition, in the West Sussex division.
The team of 7 year olds, Adam Trees, Tom Murtagh, Toby Barton and Christian Fresson-Sierra, competed against other Sussex clubs, playing singles and doubles.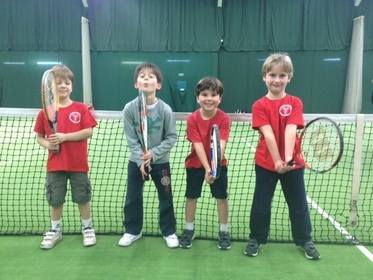 Losing their first match to the eventual winners, Chichester 7-3, they went on to comfortably beat Sussex County Club 10-0 in the group stage, and then beat Comptons 9-1 to finish 3rd overall.
The Minis thoroughly enjoyed the competition and are looking forward to representing the club again in the future.